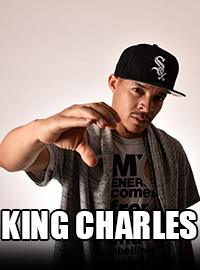 Chicago dancer King Charles specializes in the dance style that originated in his native city known as 'Chicago Footwork'. He is the Artistic Director and an original member of FootworKINGZ. He battles on the international circuit and has a wealth of performance and choreography experience in shows, music videos, film and television. He worked with many top artists including Madonna and Will.I.Am.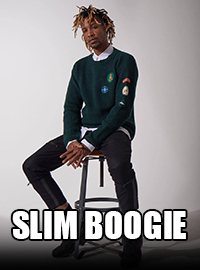 Slim Boogie is a very renowned Popping dancer, from Los Angeles who is part of the Machine Gone Funk Crew. Basics and Animations are a big part of his style who mesmerizes the audience every time. He won numerous competitions and he is worldwide present as judge and teacher.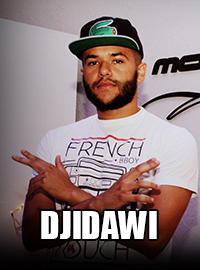 Djidawi is a well-known Popping dancer from France and part of the Legion X crew. He judged Juste Debout in 2014 and won competitions like Defipayette. His creation "Big UP", arose through 15 years of artistic experience, which he wants to pass on in form of a seminar to dancers. His goal: To push their self-confidence, to pursue their goals and to be motivated to follow dance as a profession.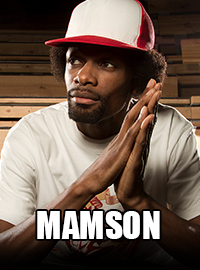 Mamson is a B-Boy, Hip Hop- and worldwide known house dancer, judge and coach. He is a member of the Wanted Posse Crew, the legendary crew Serial Stepperz and winner of international battles like House Dance Forever, three times Funkin Stylez and six times Juste Debout in different country's like Spain, France and more. Mamson is one of the main influencers of Hip Hop dance and particularly the House Dance scene.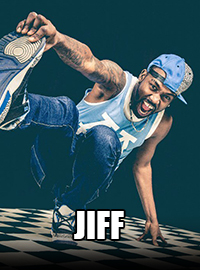 Dancing more than 20 years Jiff is always bringing his own original Haitian style and moves to the fundamental dance styles like Hip-Hop and Dancehall. During his dance career, Jiff won many contests and worked with different artists as choreographer. He's the organizer of the biggest dancehall events in Europe like the first international Dancehall Camp "BIG UP KEMP", the biggest Dancehall Battle "DANCEHALL INTERNATIONAL" etc. that took place in Russia. He is also creator of some Dancehall moves like Russian Bounce, Gun Shot Salut, Mad Boss, etc.

As a member of the Crews Bad Newz MP, K-Mifa and the Show Red Bull Flying Illusion, he won Juste Debout international in the category House and Hip Hop, numerous times Funkin' Stylez, Cercle Underground and many more. His unique style is full of power, energy and technique – even in the smallest movements!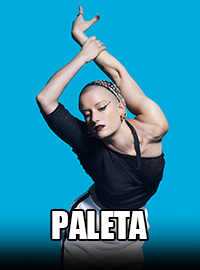 Paleta was born and raised in Switzerland. With the ability to channel her spiritual awareness and gifts into her performance, Paleta mesmerizes her audience all around the world and has been able to build a reputation for herself as a uniquely talented individual. She is judging a variety of competitions and battles around the UK and Europe such as UDO World Finals and Battle Room, presenting her own theatre work at different Hip Hop and urban dance festivals – Breakin' Convention and Breakthrough Festival – and teaching classes and workshops around world.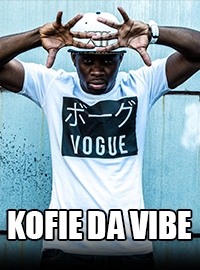 Kofie da Vibe aka Kiddmaddrip is an international dancer, teacher, organizer of EBS and IBIM Production, representing Bad Newz MP, Buckmanz and the Evolution Team. He was one of the first dancers who represented Germany in the urban scene. Kofie gathered a lot of experiences during his career; amongst other things he is one of the students of Tight Eyez, the creator of Krump. Kofie will represent both, Krump and Hip Hop, at the Free Spirit Festival.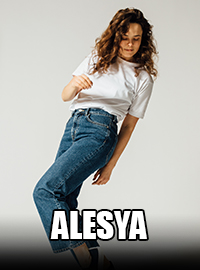 Alesya Dobysh is a Russian and international known house dancer.
She won Juste Debout Russia, House Dance Forever, Streetstar and many other international battles.
As a member of MIJ crew (Matryoshki in JAZZ) she will inspire you with crazy footworks, feeling and more.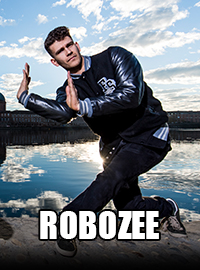 Creator, Inventor, Storyteller. He is member of the Animatronik crew and the show Red Bull Flying Illusion! His craft: Popping, Tutting and Waving. He is a world renowned artist in the fields of dance and improvisation. Throughout his career, he has won numerous competitions, including the BOTY Popping Battle and Funkin' Styles World Team Battle.
He has the capability to transform and visualize while dancing and with every move that he creates, he releases all of his energy and soul.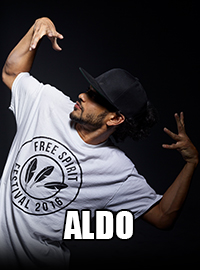 Member of the crew Bad Newz MP and Deetroit Rockstarz, dancer of the show Red Bull Flying Bach, member of the Evolution Team and last but not least organizer of the Free Spirit Festival! He won battles like Juste Debout Germany, Cercle Underground and SDK. Aldo is a master of dancing with the capability to show you different styles while dancing incorporating flow, foundation and technique. He goes deep in every style and lifts it up to a new level. Besides this, he spreads love, knowledge and good energy, especially in his workshops.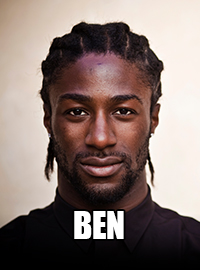 Ben, member of the crew Bad Newz MP and Legion X, is a world champion in Hip Hop dance and his love to the dance leads him to new experiences in the whole world. But he stays humble even if he is worldwide known and respected. He has an incredible understanding for the music and takes inspirations from different styles, dances and situations in life to create his own style.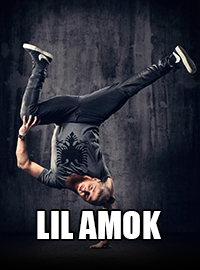 Dancer, acrobat, artist and one of the sickest power movers in the world. Lil Amok, dancer in the show Red Bull Flying Illusion, is a master of making the impossible possible! He combines his strength with creativity, which opens up new ways of B-Boying. Lil Amok always goes beyond his limits to create new moves that inspires dancers all around the world.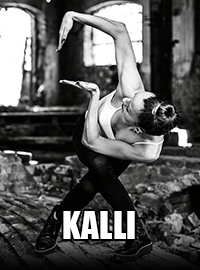 Her style could be described as a mixture of fluidity, precision and contrast. She is a specialist in waving and tutting with a creative mind and technique. During her workshop she will exchange with you and she will show you different aspects of the Popping dance to help you to progress and expand your creativity and knowledge.

Majid Kessab is a highly talented young German dancer who has experiences in several dance styles and won several big competitions like Juste Debout 2014 and 2017 or the German Dance TV Show "Got to dance". He gives workshops around the world and has working experience as a model and choreographer. Body control, flow and high level of energy, mixed with styles like Hip Hop, Krump, B-Boying or House create his dance.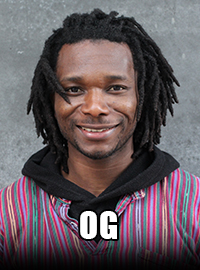 Rhythm, flow, footwork, creativity, spirituality and humbleness. OG, member of the crew Afree House is winner of several competitions like Juste Debout, House Dance Forever 2017 and many more. His unique style is based on House feeling and includes elements of Capoeira and African and Latin dance styles.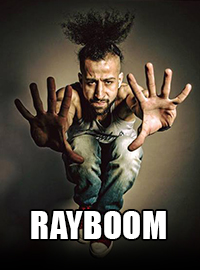 Rayboom is a member of the crew Bad Newz MP and part of the Red Bull Flying Bach Tour. The Teacher, Choreographer and Dancer combines Hip Hop-, Popping-, House- and Locking Styles with elements from martial arts, salsa and contemporary dance. He will teach Hip Hop as well as Dancehall during the Festival.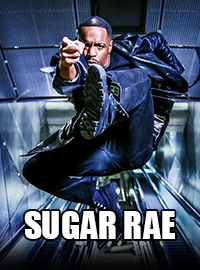 He is one of the best German Locking Dancers, member of the crew Bad Newz MP and also on tour with the Fantastic 5. He started dancing by watching Michael Jackson on television and became a well-known and respected dancer worldwide. Nowadays he is a certified coach and choreographer, won numerous competitions and founded his own dance event EY YO in Aachen.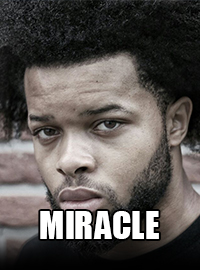 Miracle, member of the crew Deetroit Rockstarz and representing the Free Spirit collective, won several competitions in the last couple of years. His style could be described as a mixture of footwork, isolations and floor moves while expressing his own musicality. During the Free Spirit Festival Miracle will explain his understanding of musicality to you and how he is using his body to play with the music.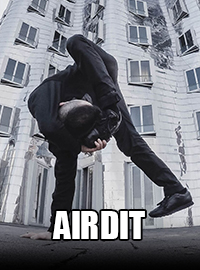 AIRDIT, primarily known as an acrobatic Powermover, developed excellent artistic skills and his own unique style through the last couple of years. He enjoys experimenting and creating new movement. In addition to B-Boying he also dances House and Popping and participates successfully in different competitions. He is an international, acknowledged judge and organizes his own local events. Furthermore, he takes part in numerous shows, as "Urbanatix" and won Battle of the Year twice.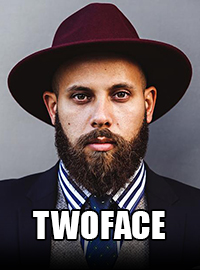 Patrick aka Twoface is well known for his exceptional style and excellent technique in Popping, Waving and Tutting. He won numerous competitions like
Funkin Stylez, KOD, SDK, Juste Debout etc., he is a demanded judge and is working on various theater productions. With his style, he always leaves an impression and inspiration.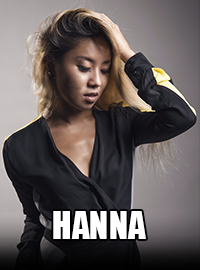 Hanna, Dancehall Dancer from Krefeld Germany, has years of experience in the Dancehall Scene and worked on various projects and Shows, e.g. Urbantix. She enchants and inspires with her stage presence, as well as with her own style.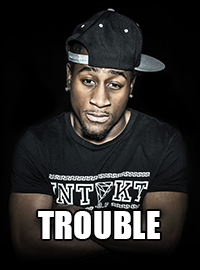 Trouble is a well-known dancer of the Krump scene, who inspires and captivates the audience. Since 2009 he addresses his focus on Krump and Popping. Trough dancing he is travelling a lot and shares his passion in Battles and Sessions.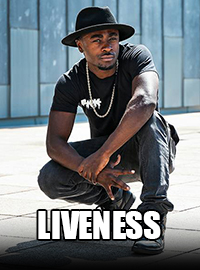 Solomon aka Big Livness is a well-known dancer from Germany. He is an experienced dancer and is travelling to give workshops all around the world. He won numerous titles like EBS, SDK and International ILB and is working as a choreographer.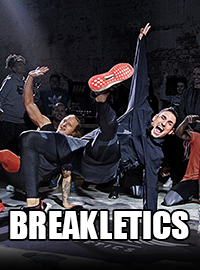 BREAKLETICS® combines workout training with fitness elements. Therefor you create new unique exercises that will work on your force, coordination, flexibility and body control. You will train in a group with Hip Hop, Funk and Break music. Every exercise has variations and levels- from super easy to extremely difficult.